WKA Ballard Dojo
Black Belts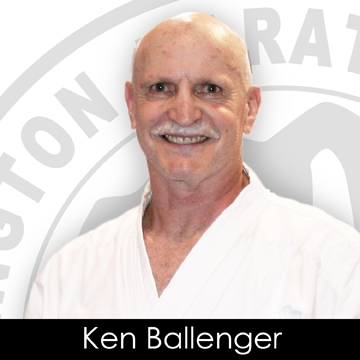 Sempai Ken
Ken Ballenger, 2nd degree black belt, is a prolific actor both on screen and in local comedy improvisation shows. Retired from the insurance industry, amongst his many accomplishments, Ken is a former Husky Football Team Captain and is an award-winning competitive chainsaw carver.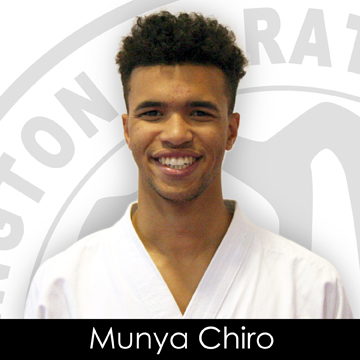 Sempai Munya
Munya Chiro, 1st degree black belt, started in the Washington Karate at the age of 5. He taught the Kinder Karate program and was an assistant in the After School Program. Now in his final year at WSU, he was awarded a prestigious Microsoft Young Entrepreneurs Fellowship and will join Microsoft as a Program Manager upon graduating.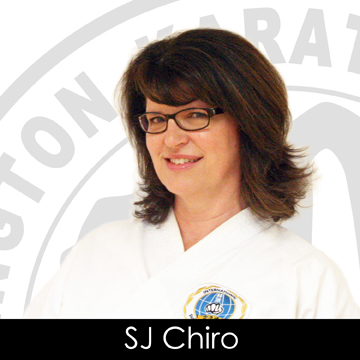 Sempai SJ
SJ Chiro, 1st degree black belt, is an independent film producer. Her first feature-length film, Lane 1974, has garnered much attention during its 2017 premiere at the SXSW Film Festival in Austin TX, and is making its debut with sold-out screenings in the Pacific Northwest at the 2017 Seattle International Film Festival.
Sempai Kinsey
Kinsey Frick, 1st degree black belt, started training with the Washington Karate as one of the original students at the Northwest Fisheries Science Center Karate Club in 2005 taught by Sensei Gutierrez. Kinsey is a scientist and scuba diver at NOAA-NWFSC. She is also a certified First Aid CPR Safety Training Instructor.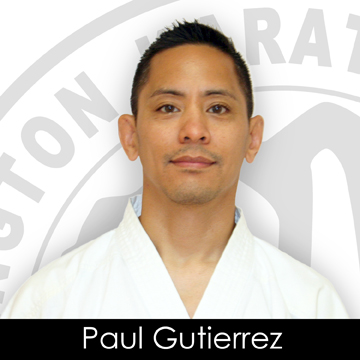 Sempai Paul
Paul Gutierrez, 1st degree black belt, is a financial analyst. He holds a black belt in Brazilian Jiu Jitsu and is an avid runner. He is also a three-time, award-winning chili cookoff champion. In the summer, he teaches a special Jiu Jitsu seminar to kids in the Karate Summer Camps.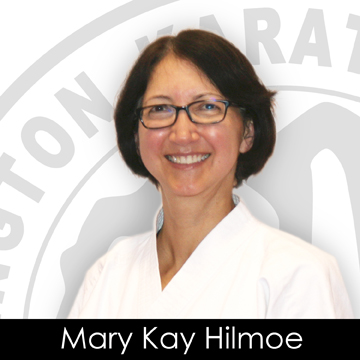 Sempai Mary Kay
Mary Kay, 3rd degree black belt, is an acclaimed small animal Veterinarian. Dr. Hilmoe works at The Family Pet. She received the 2016 Veterinarian of the Year Award in recognition of her outstanding career in veterinary medicine and service to her community and profession.
Sempai Juniper
Juniper Kistner, 1st degree black belt, is a former manager of the Washington Karate Ballard Dojo. She is an elementary school teacher and enjoys working with young children helping them to love learning through exploring their creativity.
Sempai Jim
Jim Larson, 1st degree black belt, owns A Better Clean, an independent window cleaning business in Seattle. He is a longtime Washington Karate Ballard Dojo practitioner and dedicates much of his time and efforts towards volunteer work and community service.
Sempai Daren
Daren Rogers, 1st degree black belt, is a successful businessman in the housing and real estate industry. He is always quick to volunteer his time and service to helping those around him and towards making improvements to the Washington Karate dojos.
Sempai Nathaniel
Nathaniel Schroeder, 1st degree black belt, has been training with the Washington Karate since the age of 4. He is currently completing his first year at Shoreline Community College. Nathaniel is an assistant in the After School Karate Program and the Kinder Karate Program.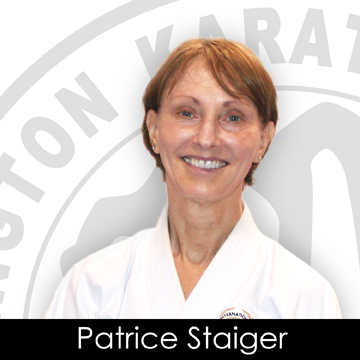 Sempai Patrice
Patrice Staiger, 3rd degree black belt, is a long-time advanced registered nurse practitioner. She is a founding member of and served as President of the KATA Fund nonprofit organization. She is also a fine artist and can often be found biking in Seattle.
Sempai Brian Steiner
Brian Steiner, 1st degree black belt, is a longtime Seattle real estate agent. He is also an accomplished percussionist playing in several bands, most notably in the successful Seattle band Jr. Cadillac.